Ocean Freight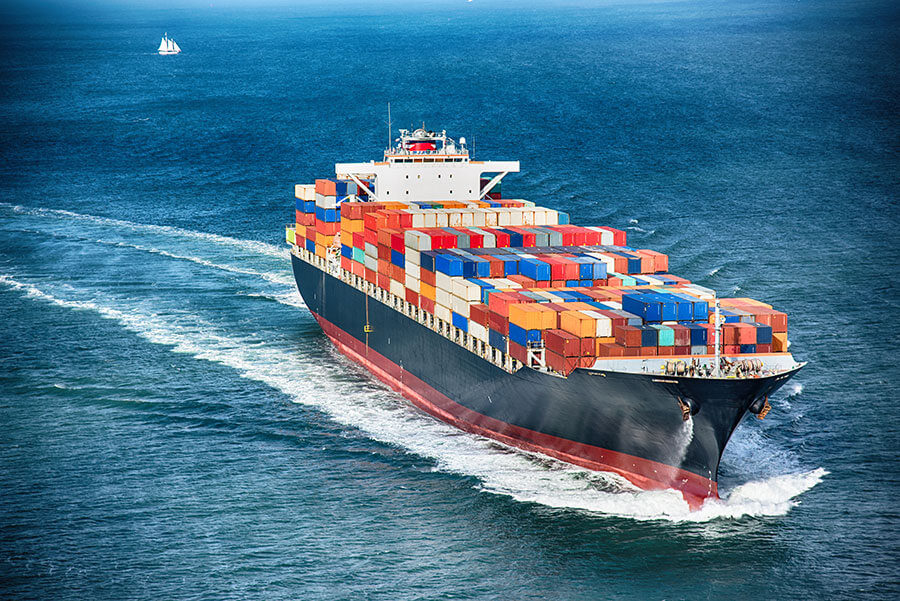 In general, ocean freight is the cheapest form of transportation from one place to another. Moreover, ocean freight may also carry massive amounts of cargo with no regard to shape or size. Ships are capable of carrying large machinery, cars, and massive equipment.
In ocean freight transportation, you have two options determined by the size of the shipment: full container (FCL) or shared container (LCL), where FCL meaning and LCL meaning your goods and other importers' goods consolidating together from the same loading port to the same destination port. Depending on the actual size and measurement of your cargo, we have your international shipping covered port to port or door to door in either case. Specializing in container shipping for the import/export business, Go Import is your reliable choice for shipping FCL, and LCL shipping containers around the globe.
---
Types of Shipment
Full container load (FCL)
FCL, full container load, which means your goods loading into a full container. You buy large quantity, and the ocean freight cost per unit will be less. It's from CY (container yard) to CY. We organize all ocean freight traffic on a multi-carrier principle by using several carriers to optimize cost and time of transportation process.
FCL Solutions from Go Import
Professional cargo handling
Dedicated FCL operational staff
Door to Door, Port to Port, Door to Port, Port to Door
Optimization of your transportation cost and competitive rates
Less than container load (LCL)
LCL, less than container load, which means your goods and other importers' goods consolidating together from the same loading port to the same destination port. You buy the just right quantity suitable for your specific target market. It's from CFS (container freight station) to CFS. LCL allows you to plan your inventory levels so you can order and ship through ocean freight only the amounts you need, reducing your total supply chain and inventory costs.
LCL Solutions from Go Import
Strategically positioned container freight stations (CFS) for efficient supply chain solutions
Dedicated teams of LCL sea freight specialists providing expert assistance
Direct or one-stop routing to guarantee fast, reliable shipments and maximum flexibility
Self-operated consolidation container serving numerous destinations worldwide
Door to Door, Port to Port, Door to Port, Port to Door
---
Types of Packing
International standards of packing for a container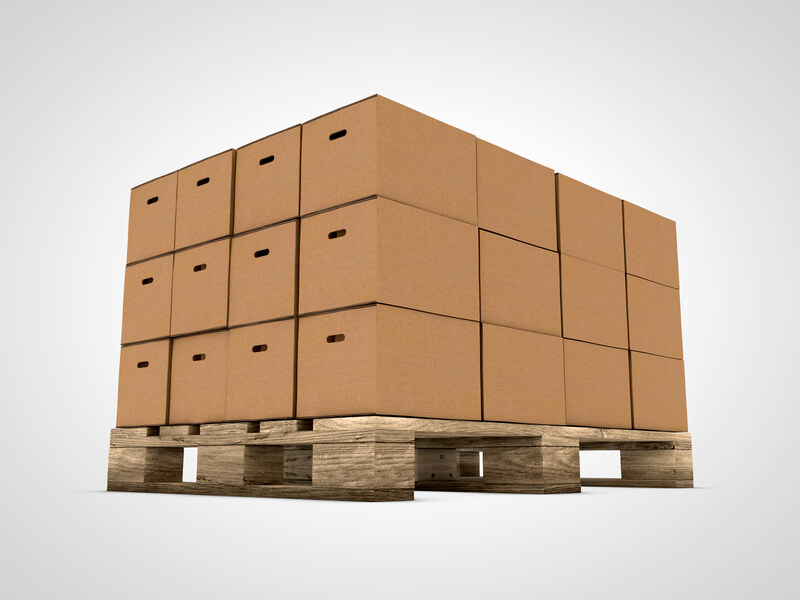 Inner cartons: 5 layers
Outer cartons: 5 layers
Plastic wrapping: Yes (on Outer carton)
Pallets: Yes (IPPC ISPM 15 Standard)
Freight remark: Yes (Printed on outer carton)
Standard size of a pallet
United States: 40*48inches (1016*1219mm)
Australia & NZ: 1140*1140mm
Maximum weights/volumes for containers
20 feet: 22,1 tons/33 cubic meters
40 feet: 27,4 tons/67.3 cubic meters
40 HC: 29,6 tons/76 cubic meters
---
Trade Terms
These are four common terms of trade (aka Incoterms) when buying and shipping from China to NZ. A product price is always quoted according to an Incoterms. Basically how much of the shipping you pay the supplier to handle.
Based on the Incoterms you select, you can let the supplier handle the goods transportation to:
EXW: no further place but the factory/manufacturer, which is EXW
FOB: a nearby port in China, which is FOB
CIF: a nearby port in your country, which is CIF (including maritime insurance)
DAP/DDU: all the way to your facility not including tariff and taxes
Most suppliers will quote EXW or FOB price at the beginning, and are flexible in providing different price based on different term upon your request. Commonly, you can find the term states clearly in the Proforma Invoice or Quote Sheet provided by the seller. If not, advise the seller to add into the papers to avoid any further confusion even dispute.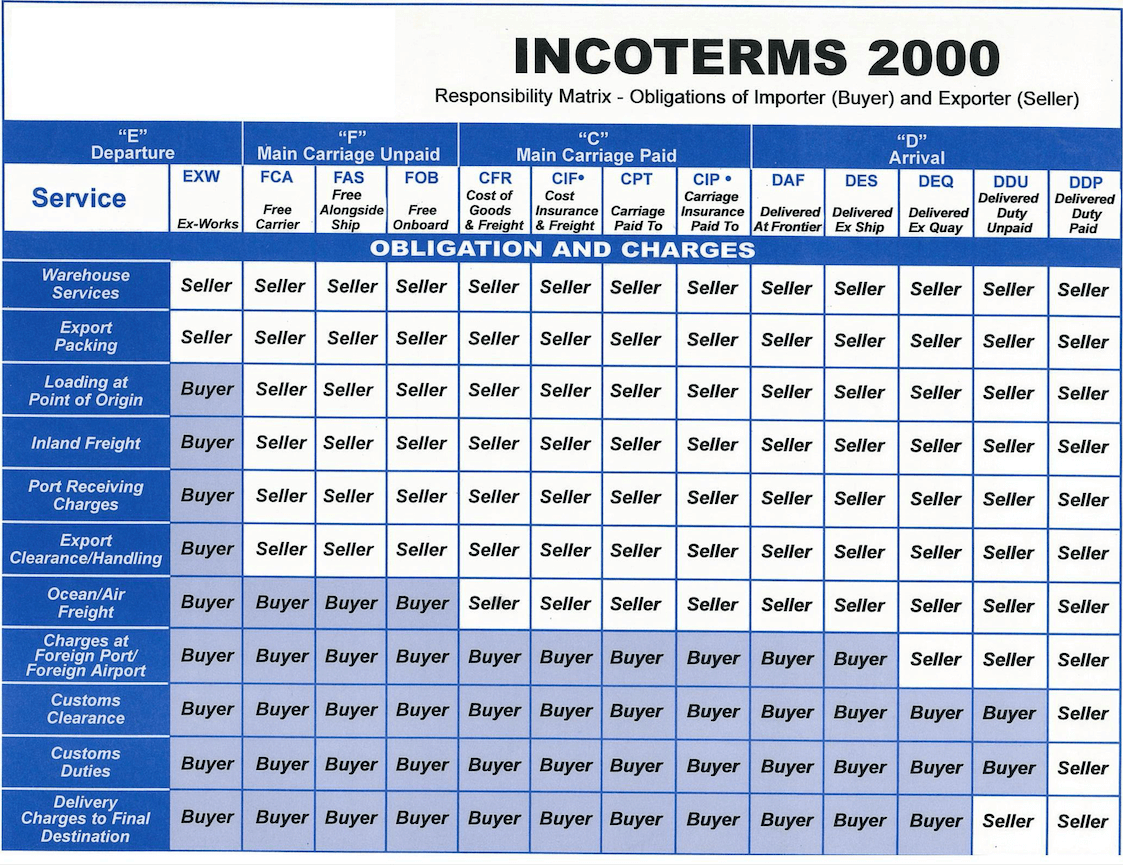 The general ocean freight rate includes the base rate and surcharges, excluding customs clearance and port charges at both sides, duty & taxes may occur, and other miscellaneous charges that occurred at both port of origin and destination. The additional charges excluded are:
Origin and Destination country customs related fee (i.e. Duty/Tax)
Origin and Destination port/terminal handling fee (i.e. THC)
Origin and Destination agent service fee (i.e. D/O)
The dominant factors of base charge is determined by the types of shipping that you choose. The factors are as following:
FCL rates: By the loading port, the destination port, the container type/weight/quantity.
LCL rates: By the loading port, the destination port, the volume, the weight, the volume/weight ratio.
If you choose port-to-port delivery, the base rate and the surcharges on the port of origin is usually covered. If you choose to door-to-door delivery, you are responsible for the additional surcharges at the destination, which includes terminal fees, handling charges, customs clearance/inspection, duty and tax (if applicable), ground logistics delivered to your address, storage, insurance, etc.
Finally, please be reminded that the international shipping rate is like the stock market price which is changing constantly. Make sure you note the expiration date of the quote that you received from your freight forwarder.
---
Ocean Freight Standard Container Dimensions
Container Type – 20'GP/40'GP/40'HQ
20'GP = 20'DV = 20FT = 20′ = 20 feet general purpose
40'GP = 40'DV = 40FT = 40′ = 40 feet general purpose
40'HC = 40'HQ = 40 feet high cube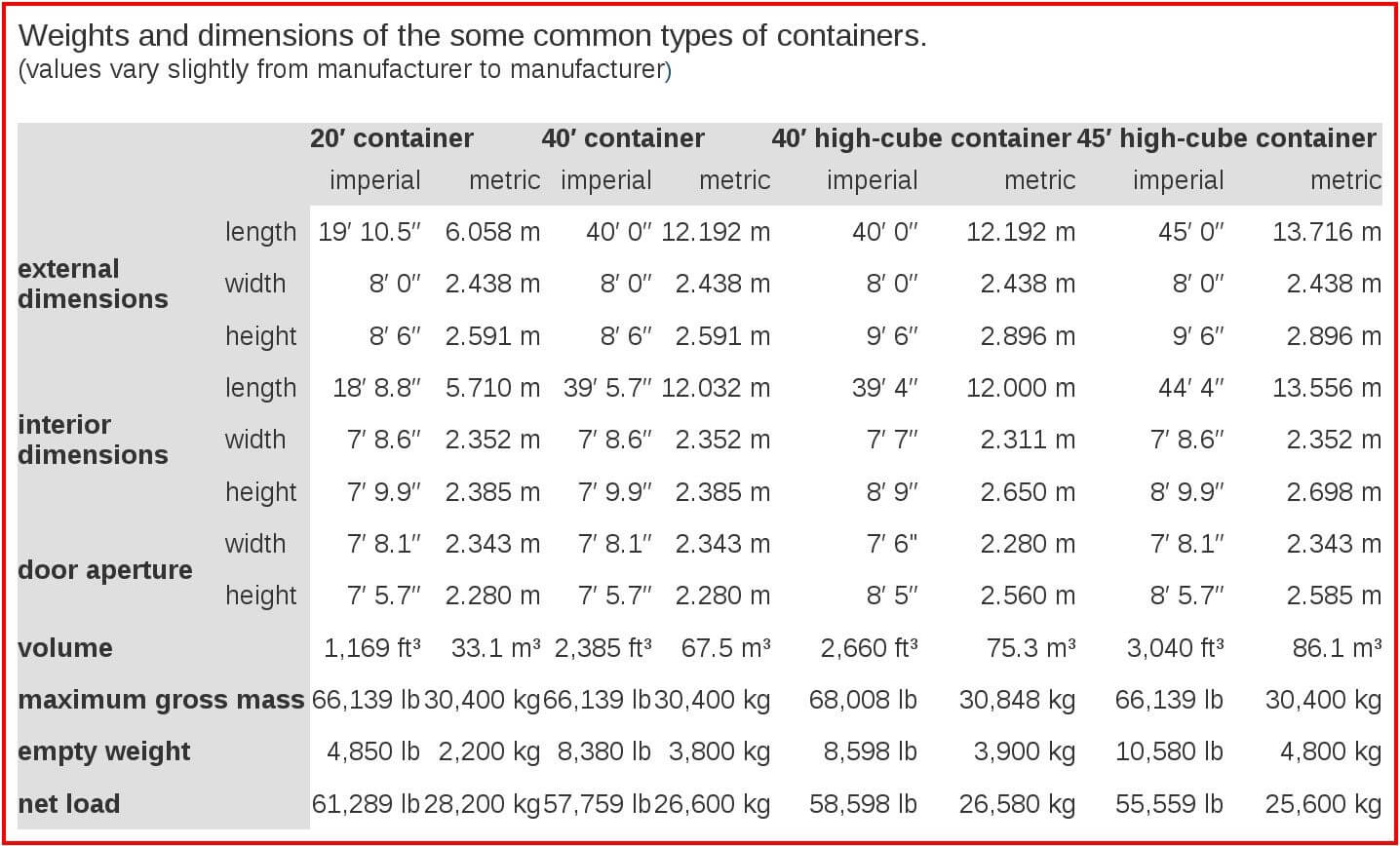 Major Ports in China